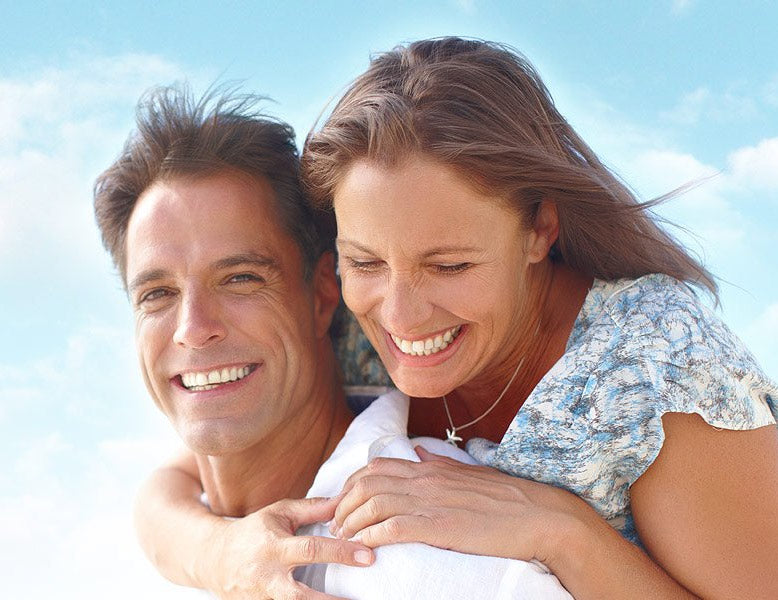 Testimonials
Testimonials
"Mood Tuneup is an absolute necessity in my busy professional life as an attorney, traveling to multiple states a month, rushing to meet deadlines, not nearly enough sleep – I couldn't do it without Mood Tuneup. If you need focus, balance, energy and improvement of mood – this is a must …. Thank you!"
Tank Gonzales
Huntington Beach, California
... 
"Mood TuneUp is so amazing! I'm an RN student going through Medical-Surgical Nursing right now, god I cannot imagine enduring and going through the program without Mood TuneUp! It has helped me with my sleepless nights, managing my stress levels, and just making me feel so much better about life."
Walid Wafa
Studio City, CA
... 
"I love Mood TuneUp!!!
Working in a fast paced/busy surgeons office I am put under extreme pressure and stress. Before Mood TuneUp I relied on energy drinks and coffee to help get me through the day. I have been taking 3 every morning for the past 9 days and I have never been so energized, happy and super duper SHARP. I have stopped drinking energy drinks since I started these and have limited my coffee intake, I feel more awake than I have ever been. I am no longer sluggish and tired at the end of my day.

Thank You so much Mood TuneUp Creators! This product really makes you feel wonderful :)"
Jessica Baldizon
Office Manager for Thoracic Surgery
Laguna Niguel, CA
... 
"I take four Mood TuneUp per day (three when I wake up and one between lunch and dinner) I have been sleeping great, waking refreshed and energized and mental clarity with upbeat mood throughout my day. I am very pleased with it."
Debbie Vescovi
Mission Viejo, CA
 ...
"Within days of starting Mood TuneUp I was sleeping better, I felt an emotional calmness yet had more energy and one of the things that excited me the most… I had more mental clarity."
Tammy Burch
Health and Wellness Coach
Newport Coast, CA
... 
"Being a celebrity fitness model, I am asked to try many supplements that hit the market. I have been thru one full bottle of Mood TuneUp and I am thrilled with the product. I have noticed so many benefits already… not only in a better mood as the title explains but the recovery has been so quick. I train extremely hard and now with the Mood TuneUp I am able to keep going with a vengeance. My hair, skin and nails have also benefited.

I love this product and plan to be on it forever!!

Thanks so much,"
Lauren Powers
Actress, Celebrity Fitness Model
Female Bodybuilding Champion, 6 times
(Muscle Beach Venice – Heavyweight & Overall)
Laguna Beach, CA
 ...
 "The Mood TuneUp is an amazing product!

As a fitness professional, I am always searching for the products that can really enhance someone's health and well being. This product does just that. Not only does it help with one's mood and energy level, but it also helps with keeping the skin looking vibrant and young. It gives me the energy I need to teach numerous fitness classes and also helps my body recover after every grueling workout. I love it and would recommend it to all my clients!"
Jill Goodwin
Co-owner of The Studio OC
Lead Instructor from Fit TV/Bodywaves
Teen, Seventeen, Jump and more
ACE and AFAA Certified Group Exercise Instructor/Personal Trainer
 ...
"Mood Tuneup has enhanced my well-being on all levels of Body, Mind and Spirit!
Working as a professional in the Health and Fitness Industry for over 25 years as well as being a College student again, I have noticed remarkable results with Mood Tuneup. Some of these results have been: quicker recovery after teaching classes and training, a stronger immune system, greater clarity while studying and a more heightened sense of energy, peace and balance in my life.

The synergistic blend of Mood TuneUp has a cumulative effect that has been an amazing addition to my dietary program and active lifestyle!"
Jill Kirkwood Harvey
Health and Fitness Professional
Orange County, California 
 ...
"I have tried many supplements and vitamins claiming to "give you energy" or "make you feel better" but none have worked as effectively as Mood TuneUp. Being the manager of the biggest health club in Orange County, I see MANY products come across my desk, but it seems every one of them left me feeling a sugar crash, a stomach ache, or nothing at all. Not so with this wonderful Mood booster! The Nutritional formula used leaves me feeling cheerful, lively and started working 2 days after I started taking it. My wife tells me my Mood is better, my co-workers tell me I am less stressed, THANK YOU Mood TuneUp!!!!"
Paul Barbee
Renaissance ClubSport
50 Enterprise Aliso Viejo, CA 92656
 ...
"Thanks so much for your product noticed right away the improvement in my skin and my overall energy. It also gives me better sleep and less irritated. Thanks again , it's amazing."
Linda Kelly
Upland, CA
 ...
"Mood TuneUp is great – I love it! My mother is taking it and she is sleeping better.

I heard about Mood TuneUp from a cousin who has been taking it and she swears it's the best thing. She has been telling everyone about it and when I saw her over the weekend, I met two other ladies that are taking it. My cousin gave me some for a few days and I've tried it and feel great so I wanted to order some more. I also told my friends here at work and they want to order some bottles too."
Martha D.
Corona, CA
 ...
"A truly great product. I began taking Mood TuneUp about a year ago. Within 2 days of trying 2 capsules per day, I noticed an improvement in my mood and energy levels. I had more motivation and endurance during my workouts and in general throughout the day. Then, I saw that my boyfriend was taking 3 capsules per day. So I did the same. WOW. I felt an immediate improvement in my mood, seemed able to focus better, and accomplished daily tasks with less stress. My skin began to have a distinguishably better appearance, and any blemishes I had would heal faster.

Within my first two bottles, I felt more balanced physically, mentally, and emotionally. During "that time of the month," mood swings decreased and my usual cramping was also little less.. Mood TuneUp rocks!"
Courtney Rodriguez
Hair Stylist/Makeup Artist
Orange County, CA

... 
"I have been a professional artist for over 22 years, and the older I get, the harder it is to tap into my creativity. Since taking Mood TuneUp, my creativity has surged. I'm so much more productive with it. I can actually do better work in less time. I know I'll be taking this for the rest of my life."
Franco Vescovi
Artist, Designer – Vatican Studios
Lake Forest, CA
"Thank you Mood TuneUp for giving me my life back.
For three years now I have lived a very stressful life. My health declined quite rapidly, to mention a few, I gained 30 pounds, had arrhythmia, depression, lack of energy, pain all over my body and other health complications. I couldn't walk even for ten minutes. I was so tired of feeling tired. My friend highly recommended me Mood TuneUp. I decided to start taking this supplement along with changing my eating habits. It's been a little over three weeks and the way I feel it is a miracle. I have so much energy all throughout the day and at night I'm relaxed and able to have a deep sleep. When I wake up I feel well rested, plenty of energy, mind clarity, in a happy mood and can focus so well. My pain is very minimum to almost zero and I'm able to power walk for 45 minutes now with no problem. Depression and other health issues are disappearing. Thank you Mood TuneUp for giving me my life back. A complete blessing in disguise! "
Yvonne Gallardo
Registered Nurse – Kaiser Permanente
Fontana, CA
 ...
"Thank you so much for providing us with this amazing product. I noticed immediately the difference in my skin and overall energy. I also love the sense of calmness I get throughout the day and how I don't get as easily irritated. My daughter and husband are also taking it and it has benefited them in a huge way as well. My husband noticed right away the difference in his hair and so did my daughter along with other female issues. That's so important for me! Thank you Mood TuneUp for being the best complete supplement and for improving our quality of life. LOVE, love Mood TuneUp."
Linda Kelly
Upland, CA
... 
"I can't imagine ever being without Mood TuneUp!
I have always suffered from low energy levels and have had to rely on caffeine and energy drinks to get me going. I've been taking Mood TuneUp for about a month now and I can honestly say that I am feeling the best I've ever felt, I feel like a teenager again! My energy level is extremely high, I am extremely focused and sharp, I'm sleeping very well and I stopped snoring! I've never been one to take vitamins or supplements but now that I'm seeing the amazing results I can't imagine ever being without Mood TuneUp…
Mood TuneUp is an absolutely amazing product!"
Nick Ebadi
Irvine, CA
 ...
"I was diagnosed with fibromyalgia, carpal tunnel, tendonitis, arthritis and sciatica

These painful conditions caused a lot of stress, anxiety,poor digestive system and extreme fatigue. It was getting more and more difficult to do my job which required long hours of typing. I tried all kind of treatments including physical therapy, Chiropractic, acupuncture, messages, applied all sorts of creams and all I got was temporary relief for the day and the pain would return with vengeance. I was losing hope and was so afraid that I will lose my job and become permanently disabled. After a few days of taking Mood TuneUp I noticed many positive changes. My mood was better, I slept like a baby and noticed reduction in the pain in inflammation. After only two months of taking Mood TuneUp and making some changes to my diet I can honestly say I'm almost pain free, I sleep a lot better, I see improvement in my digestive system, I have more energy and I'm happier than I've been in a very long time. I've been recommending Mood TuneUp to my co-workers and family members. Thank you Mood TuneUp!!! Now I can't imagine my life without it. It's like getting a second chance!"
Massouda Nassiri
Encino, California

... 
"Mood Tune Up has changed my life!

I started taking Mood Tune Up for menopausal symptoms including night sweats and mood swings. What I noticed right away was that it healed the rosacea rash on my face that I had tried to get rid of using a variety of prescriptions. Over the last 6 months I have noticed my mood has improved, my skin is softer, my hair and nails are healthier and I have not had any night sweats!!!
Mood Tune Up has changed my life!"
Lori M.
Laguna Beach, California
 ...
"When I was in college, I was under a lot of pressure from both school and work. About a couple of years ago, I experienced a major panic attack for the first time in my life and it kept happening over and over again due to the high level stress and anxiety.

Finally, I was introduced to MoodTuneUp and I couldn't believe how much it has helped me both mentally and physically. Since taking MoodTuneUp it has brought me a great deal of balance and thus allowing me to take on new challenges."
Ibrahim Aref
Aliso Viejo, CA
---
Want to share your testimonial? Awesome, we love hearing from you!
Contact us
and we'll post it here!
Mood TuneUp
Potent Anti-Aging Products
Anti-Aging + Mood + Immunity + Brain Health